Attorney Edward Kennett co-hosts CLE on civil rules in Lancaster County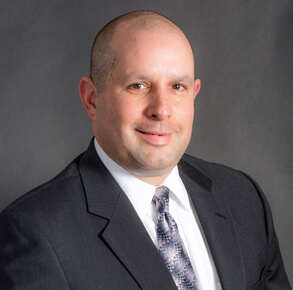 KBG Injury Law attorney Edward Kennett recently co-hosted a Continuing Legal Education seminar titled "Civil Law Bench Meets Bar" at the Lancaster County Courthouse.
The CLE, held Sept. 9, 2016, discussed new local rules and current civil law issues.
Kennett had led a Civil Trial Task Force in Lancaster County for the establishment of new local rules of civil procedure, which went into effect in April 2016.
He later received a service award from Lancaster Bar Association for his work as Chair of the Task Force.
A copy of the new rules may be found at: https://www.court.co.lancaster.pa.us/224/New-Local-Rules-of-Court
Kennett is a member of the Multi-Million Dollar Advocates Forum and the Million Dollar Advocates Forum, is a fellow of the Academy of Advocacy and has been named as a Pennsylvania Super Lawyer Rising Star numerous times. Additionally, he is a Fellow of the Litigation Counsel of America, an invitation-only honorary society that is made up of less than one-half of 1 percent of all lawyers in the U.S. Contact Kennett here.