What's Your Insurance IQ – The Price Isn't Always Right
Buying just the minimum auto insurance coverage may cause you much heartache later on. Accepted medical literature shows that in some cases, apparently "minor" accidents can cause you serious permanent injuries, particularly depending upon your body position at the time of impact. Here are a few IQ-tips to prepare you for scenarios beyond your control:
• Minimum medical coverage with auto insurance is set at $5,000.
• For just a few dollars more a year, you can increase your medical coverage to $100,000, to protect you and your loved ones.
Other important decisions to consider:
• "Limited Tort" versus "Full Tort." If you choose "Full Tort" option instead of "Limited Tort" option, you reserve all of your rights to hold a negligent driver accountable for the emotional and physical costs to you and your family. With "Full Tort," you are legally entitled to compensation for all of your losses. You
give up substantial rights to recover your losses if you choose "Limited Tort," which saves you only a few dollars. The savings from a Limited Tort election could easily be outweighed by just one "minor" accident within a 20 year coverage period.
• Uninsured or Undersinsured Motorist Coverage. If the at fault driver has no insurance or inadequate insurance, you may have some losses compensated by uninsured or underinsured motorist coverage which can be purchased at minimal expense to protect you and your family from financial hardship caused by an auto accident. This is one of the most important types of coverage available. This coverage is optional, but serves as an inexpensive safety net for you and your loved ones.
• Being involved in a serious, even deadly traffic accident is beyond imagination. Yet the media reports tragic collisions every day. Benefits to cover loss of income, medical and funeral expenses are needed so that your family can survive such circumstances.
• If you or someone you know is involved in an auto accident, it would be our privilege for KBG Injury Law to assist you in your time of need. Auto insurers want to settle claims fast, because they have no concern for your future and long-term needs. At KBG Injury Law, we take your injury personally, looking out for you "down the road."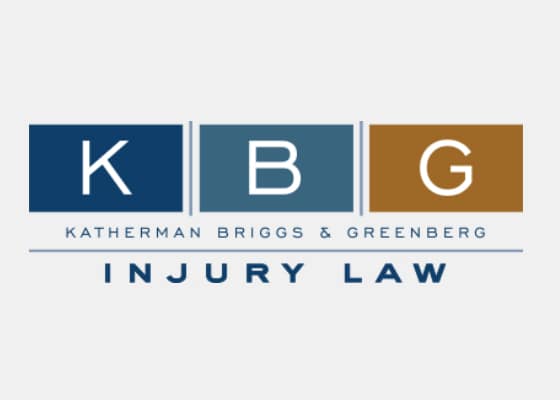 The personal injury attorneys at KBG Injury Law are all experienced litigators. Almost all of them represented insurance companies prior to becoming advocates for injured people, which provides them with a unique perspective and insight into how these companies operate. They also offer extensive courtroom experience if going to trial is the best legal alternative for the client.
[Read More]