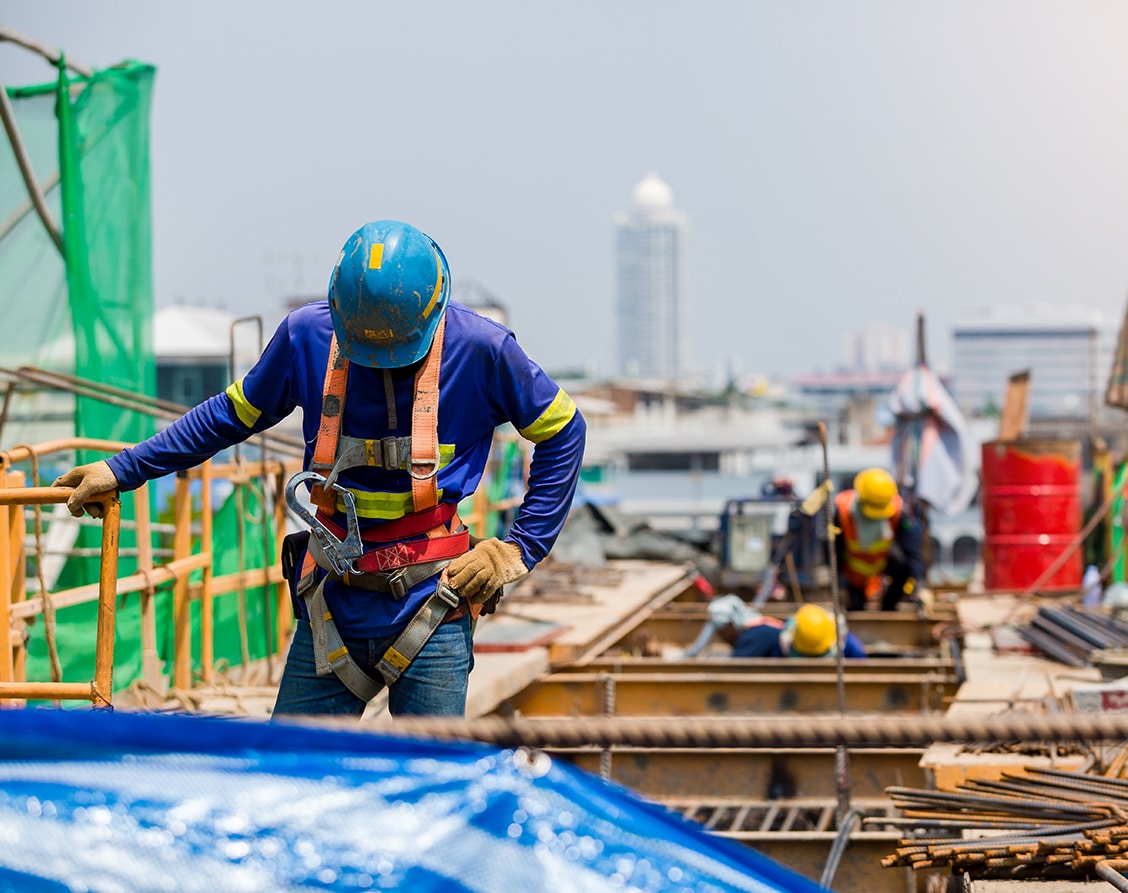 Schedule a Consultation Now

Were You Injured in a Construction Site Accident in York, PA?
Contact the South Central Pennsylvania work site injury lawyers of KBG Injury Law today
A serious on-the-job injury can cost you everything. At KBG Injury Law, we have been helping York, PA injury victims file personal injury lawsuits for nearly 40 years. We also represent worksite injury victims in workers' compensation claims. Contact us in York, PA if you sustained catastrophic or life-altering injuries from:
Trips, slips, or falls
Falls from heights
Trench collapses
Crane collapses
Heavy machinery accidents
Machine press accidents
Falling objects
Failure of safety equipment
Unsafe ladders or scaffolding
Fires
Explosions
Toxic inhalation
Chemical exposure
Transportation accidents
Truck accidents
Defective power tools
Electrical accidents
Power line accidents
Work zone accidents
Whether you are an employee, an independent contractor, a site supervisor, or a passerby, KBG Injury Law can help. We have handled countless construction site accident claims in South Central Pennsylvania. Call us to get started.
What kinds of injuries are common on construction sites?
Construction sites and work zones are dangerous places for workers and visitors alike. Anything from worker negligence to bad weather can lead to a life-changing injury. KBG Injury Law represents workers and visitors who have sustained:
Brain injuries
Spinal injuries
Burn injuries
Chemical burns
Electrical burns
Electrocution
Limb loss or traumatic amputation
Orthopedic injuries
Internal injuries such as organ damage
Broken bones
Sprains and strains
Head, neck, and shoulder injuries
Back injuries
Lifting injuries
Bending injuries
Nerve damage
Scarring and disfigurement
Loss of vision or hearing
If your injuries are so severe that you can no longer work, we can help you file for Social Security Disability benefits. If your loved one died because of negligence on or near a York, PA construction site, we can help you file a wrongful death claim.
Who is liable for my construction site injury?
Many construction site injury claims have multiple liable parties, including:
Co-workers
Site supervisors
Government agencies
Product manufacturers
Delivery drivers
Workers' compensation is a no-fault system, meaning you can apply for benefits even if you are partially responsible for your own injuries. For all other individuals, however, determining liability is a critical part of any personal injury lawsuit. The sooner we can get started on your case, the better.
Do you have a construction site injury lawyer near me?
KBG Injury Law is located at 110 North George Street, right in the heart of York, PA. We also maintain four additional offices located throughout the state. If your injuries leave you unable to travel to us, we will make home and hospital visits.
KBG Injury Law is a full-service firm serving clients in and near York, PA, and throughout South Central Pennsylvania. We have secured millions of dollars on behalf of our clients. If you have suffered an injury on or near a York, PA construction site and wish to speak for free with a York, PA injury attorney, please call 717-848-3838 or fill out the contact form above.
No-cost, no-obligation consultations in York, Lancaster, Harrisburg, Hanover, and Gettysburg
SERVING SOUTH CENTRAL PENNSYLVANIA