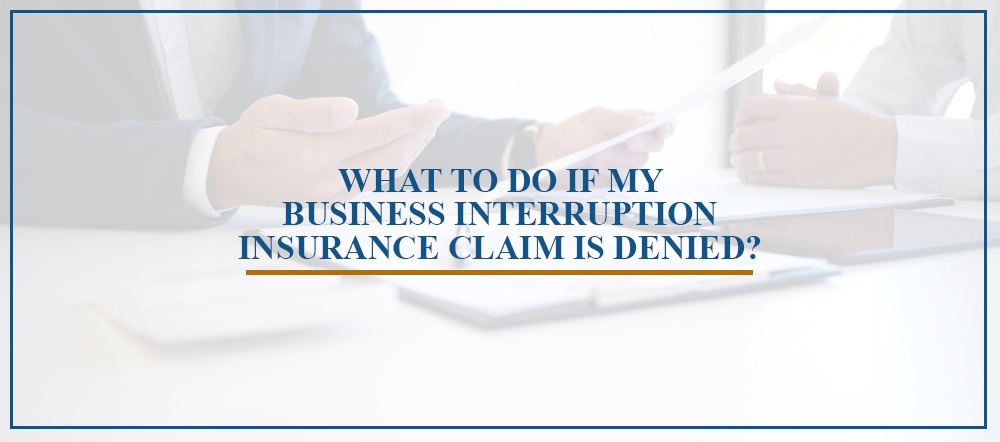 As a business owner, you may have purchased insurance coverage to protect you in the event that your business was interrupted due to forces beyond your control. In this time of worldwide shutdown orders, many business operations are interrupted and suffering as a result.
If you are a business owner, what do you need to know about business interruption coverage? What can you do if your business interruption claim has been denied? At KBG Injury Law, we are prepared to help our clients who have been affected by denied business interruption claims.
---
Table of Contents
---
What Is Business Interruption Insurance?
Business interruption insurance provides your business with money if a disaster causes your business to lose income. Examples of covered events include natural disasters and fires. In addition, business interruption insurance may cover taxes, payroll, operating expenses, loan payments and a necessary move to a new, temporary location.
If the actions of the government cause your business operations to temporarily halt, business interruption insurance may also cover your company's losses. For example, if the government mandates the shutdown of non-essential businesses amid a pandemic, your company may be able to recover losses under business interruption insurance. Business interruption insurance may cover the following:
Fixed costs
Commission
Employee wages
Extra expenses
Loan payments
Profits
Taxes
Temporary relocation
Training costs
In times of uncertainty that are beyond your company's control, business interruption insurance can provide a sense of relief and peace of mind.
How to Get Your Business Interruption Claim Approved
Even if you have business interruption insurance, you may still face opposition from your insurance company when you file a business interruption claim. Many insurance companies are likely to deny business interruption claims amid a pandemic. However, there are steps you can take to ensure that your rights are protected and improve your odds of an approved business interruption claim.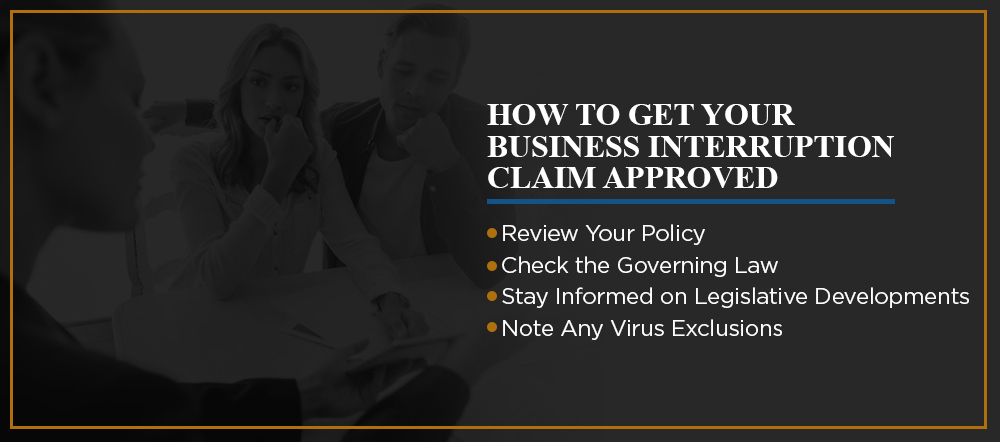 1. Review Your Policy
First, you may want to review your policy. Terms vary by policy, so review your policy to ensure you thoroughly understand the terms and what you can expect when you file a claim. If your policy defines a term that is relevant to your current situation, such as "physical damage," then you may want to pay close attention to that definition. Physical damage, for instance, can sometimes be required to recover losses due to business interruption. If relevant terms are not explicitly defined in your policy, then you may be able to construe the term in your favor.
2. Check the Governing Law
After reviewing your policy, you may also want to check the law that governs your policy. The courts of different states may interpret certain terms differently, which is why you may want to double-check exactly how terms are defined and interpreted in your state.
3. Stay Informed on Legislative Developments
Further, we suggest that you stay informed on legislative developments, as these may shift rapidly during an uncertain time. For losses from COVID-19 closures, some states are considering bills that will force insurance carriers to provide coverage for business interruption losses. If you can identify each potential basis for which you can recover your company's losses in your state, you may be able to facilitate this recovery.
4. Note Any Virus Exclusions
Finally, you may also want to note any virus exclusions. The law that interprets virus exclusions is not fully developed. While these provisions may appear in some policies and can present an issue with coverage, there is not a clear precedent of the circumstances that businesses are currently finding themselves in. Policies often include civil authority provisions that may offer you coverage for losses sustained as a result of a governmental order that prohibits access to a location.
Business Interruption Claims Denial
Many businesses may expect that a claim with their provider for business interruption insurance will protect their company during a difficult, unpredictable time. But what if your insurance company denies your claim? What can you do if your business interruption claim is denied? Fortunately, you may have a few options for the next steps you can take in the face of a denied business interruption claim.
In anticipation of your consultation, make sure to:
Locate your policy.
Maintain all records related to personnel and finances.
Retain all of your documents related to the current disaster or emergency.
Store and document all correspondence with your insurance company.
Consult an insurance coverage attorney who specializes in bad faith claims.
Communicate with your insurance company when directed to by your attorney.
Perhaps the most important step after your business interruption claim has been denied is speaking to an experienced insurance coverage attorney. You do not have to fight a claim denial alone. Many insurance claims are initially denied, and numerous other business owners are likely experiencing the same difficulties that your company is facing.
An insurance company may deny a claim for various reasons. For example, your insurance company may not have all the information it needs, or the company is trying to save money and hoping you will walk away without fighting the company's decision. This is why you need a qualified attorney on your side.
If your business has been interrupted and you have made a claim for coverage that your insurer has denied, you need to determine whether your insurer's decision was consistent with your policy. If your insurer's decision was not consistent with your policy, you may be entitled to sue your insurer for breach of contract, and if its decision was wholly unreasonable, you may be able to sue your insurer for acting in bad faith. Do not accept your insurer's decision without reviewing its decision with one of our experienced insurance bad faith attorneys at KBG Injury Law.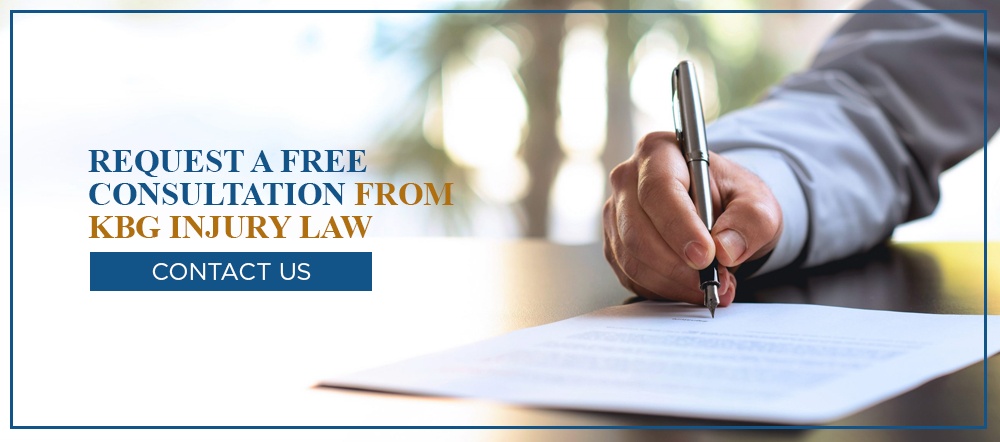 Request a Free Consultation From KBG Injury Law
At KBG Injury Law, we fight for our clients' rights. We are on your side, even when your insurance provider is not. We believe that insurance companies have a duty to treat our clients fairly and evaluate your business interruption claims in good faith, particularly during this difficult time. If you suspect that your insurance company has been treating you unfairly and acting in bad faith, then you may be able to make a bad faith claim.
When you contact one of our attorneys at KBG Injury Law, we can help you understand your situation and guide you through the process of appealing your claim denial. For legal assistance with your business interruption claim, contact us or request a free consultation from us at KBG Injury Law today.