Car accident attorneys in Lebanon, PA, see the effects of devastating collisions every day. Collisions caused by fatigued drivers, mechanical defects, speeding, drinking and driving and other hazards can result in catastrophic injuries which can change a driver's or passenger's life permanently.
What Are the Types of Car Accident Injuries Common in Lebanon?
Every collision is different, but some common injuries which can occur include:
Abrasions
Facial injuries, including those to the eyes and teeth
Whiplash and soft tissue injuries
Fractures
Back injuries and spinal cord trauma
Traumatic head injuries
Amputations
Burns
Fatalities
These injuries can occur when a car t-bones another car, striking the passenger-side or driver-side doors. They can also occur with head on and rear-end accidents, rollovers and other types of collisions. In some situations, only two cars are involved. In others, a chain reaction may affect multiple vehicles.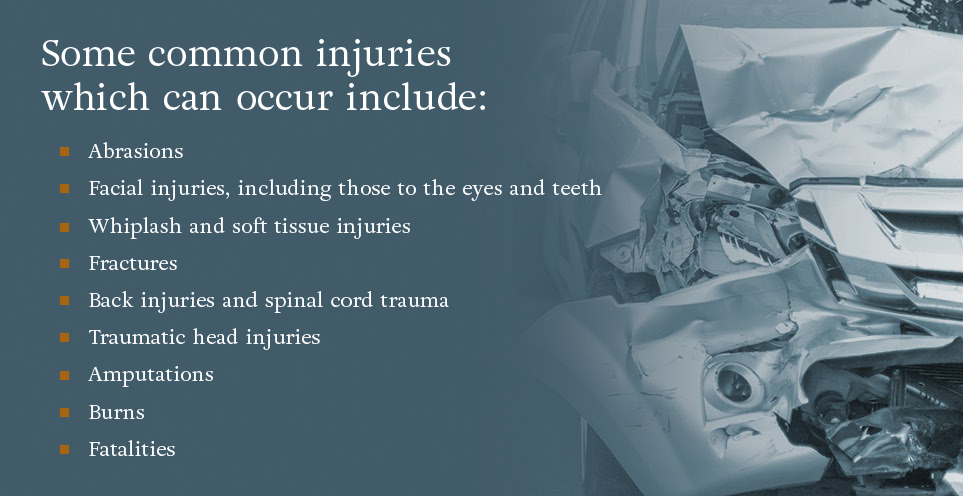 What Can Auto Accident Lawyers in Lebanon Do?
You may believe you are covered after a crash because you have insurance. Unfortunately, this is not always the case. In Pennsylvania, you only need property damage liability insurance of $5,000 and bodily injury liability coverage and uninsured motorist coverage of $30,000 per accident or $15,000 per person. In many cases, the costs of property damage, medical bills and other expenses exceed these minimums.
In addition, the effects of a collision on your life can be notable. If you are injured, you may not be able to return to work for weeks or months, during which time you will lose income as well as possible career advancement opportunities. Depending on the injury, you may not be able to return to work at all.
It is also easy to underestimate the costs of an accident. Your car may need to be repaired or replaced, and if you have any liens or financing on that vehicle, you will still need to honor those responsibilities. You may need to replace or repair any cell phones, laptops or other personal property in the car. Consider, too, your incidental costs and medical costs, which may continue for years after your initial injury. Even the cost of using taxi services while your car is unavailable can add up.
Car accident attorneys can help guide you through the process of seeking fair compensation. Your attorney can work to ensure your insurer is treating your fairly and can pursue multiple options, if they are available, to recover fair compensation. This allows you to have the financial resources you need to recover from your accident and start rebuilding.

When Should I Contact Auto Accident Attorneys in Lebanon?
If you have been in a car accident in central Pennsylvania, contact car accident lawyers in Lebanon right away. Contact KBG Injury Law to schedule a free consultation to learn what you can do to protect your future. With more than 30 years of experience in central Pennsylvania and many successful settlements, our legal team is committed to supporting our clients during some of the most challenging situations.