What to do if your child has been sexually abused or assaulted at school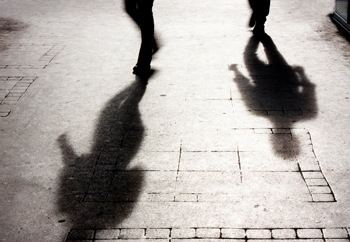 Learning that your child has been sexually abused or assaulted is one of every parent's worst nightmares. What makes it all the more devastating is that, in many cases, the perpetrator is someone the child and parents know and trust. This could include a family member, friend, coach or even a teacher.
Sexual abuse and assault at school are serious problems for students at all educational levels, spanning from grade school to graduate school. Roughly one in four girls and one in six boys will be sexually abused before they turn 18 years old.
Sexual assault can take many forms, ranging from verbal harassment to obscene remarks, receiving unconsented, lewd images or penetration of the victim's body.
Under Title IX, schools that receive federal funding are required to investigate any reported or suspected accounts of child sexual abuse to the authorities. If a school fails to follow these mandatory reporting requirements, the institution will be held accountable for negligence.
Sexual abuse is an extremely delicate and difficult conversation to have with your child. It can be traumatic for both of you to discuss, but it's vital to keep this line of communication open. About two out of three sexual assaults are never reported to the police. By having an open relationship with your child, they'll be more encouraged to communicate with you, should such abuse or assault occur.
If you learn about the assault the same day it occurred, you must take your child to a clinic or hospital for examination immediately. Keeping the same clothing they had on during the attack could help doctors or detectives find evidence, including DNA.
You have a legal right to make a claim against the perpetrator on your child's behalf, and on your own. Your child can take legal action for the physical and emotional trauma caused by the abuse. As the legal guardian, this situation is traumatic for you as well. You can make a claim for the emotional and psychological harm you experienced after learning your child was sexually abused.
The family and the plaintiff must choose a cause of action in order to file suit against the defendant. These causes of action include:
Assault
Battery
Intentional infliction of emotional distress
Every civil lawsuit, including one filed over sexual abuse of a child, is subject to filing deadline set by a law called a statute of limitations (SOL). These limitations vary from state to state, so it's important that you educate yourself on the SOL pertaining to your state of residence. In Pennsylvania, victims have a right to take legal action up to 12 years after the victim reaches the age of 18.
There are several elements that can contribute to a successful civil claim. These include evidence proving the occurrence of the sexual abuse, evidence to prove the emotional and psychological harms that were caused, and assets available to an abuser, from which the judgment of the court could be collected.
Child sexual abuse can come from those who you least suspect, including individuals who are close to you and your family. If your child is a victim of sexual abuse at school, you must take action against the perpetrator, and any other parties, such as a school, notably if it's determined that the school may have been negligent in their duties to protect your child.
If you or your child has suffered sexual abuse, reach out to a KBG Injury lawyer to get the Results You Deserve
Leave a Response