Q&A with Nancy Mizerak: Where have Social Security statements gone?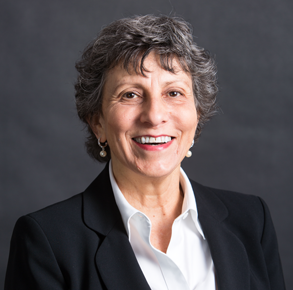 Earlier this year, the Social Security Administration announced that, to trim costs, fewer statements would be sent in the mail. It's the second time they've made such an announcement — in 2011, the group stopped mailing annual paper statements. This year, they stopped mailing statements altogether, with a few minor exceptions. (You might have noticed statements that arrive every five years once you turn 25. That will no longer be the case.) The plan to stop mailing statements is estimated to save $11.3 million in fiscal year 2017 alone.
We talked with Social Security disability attorney Nancy Mizerak about what you should know regarding these changes.
Not everyone will stop receiving Social Security statements. Can you talk about who will continue to receive the statements?
Only individuals who are aged 60 and older, who aren't currently receiving benefits and who don't have a My Social Security account online will continue to get paper statements.
Otherwise, Social Security statements will appear only via the My Social Security portal.
Individuals may request a paper statement for their records, or may prefer paper statements if they do not regularly access the Internet at home. For a one-time paper statement, visit the ssa.gov site, print and complete a "Request for Social Security Statement" (Form SSA-7004) and mail it to the address printed on the form. Your paper statement should be received in the mail in four to six weeks.
What is My Social Security, and what should people know about it?
My Social Security is an online portal that allows you to:
Get your benefit verification letter
Check your statements
Manage your benefits
Change your address and phone number
What's important for people to know is that only you can create and access an account; no one else can create or access it for you, not even your spouse. Doing so is considered a misrepresentation of your identity and could subject you to criminal or civil penalties, or both.
However, you may create your account at any time — you do not have to be currently receiving benefits, whether for retirement or disability.
When you initially set up your account at ssa.gov, you will need to create a username and password and you will need to be able to answer some questions that only you are likely to know (for example, former addresses, former employers, etc.).
Every time you return to the My Social Security portal, you will need to enter your username and password, plus a security code that will be sent to either your email address or your cellphone. The two-step identification process was added within the past month to help better protect accounts from "unauthorized use and potential identity fraud."
What is the importance of checking statements?
Even if you are not currently receiving Social Security benefits, it is important for people to sign up for the My Social Security portal and start checking their Statement of Earnings. The report not only includes future retirement benefits, but also provides potential disability payment amounts as well as payment for family members of the disabled person.
It's important to keep an eye on your earnings history, so that you can make sure Social Security is considering all your earnings in the calculation of either retirement or disability benefits. Sometimes there are omissions in that data that need to be corrected before a claim is filed.
If you have questions about filing Social Security disability claims, reach out to our attorneys at KBG Injury Law. We'll help you to get the Results You Deserve®.
Leave a Response