Q&A with Ted Kennett: Is it OK to change medical providers during my personal injury case?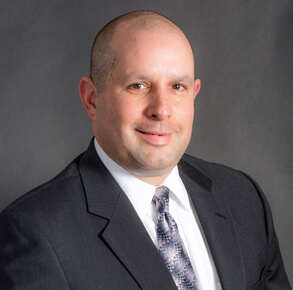 Personal injury attorney Ted Kennett answers some questions on what you should do if you want to change your medical provider but are in the middle of a personal injury case.
Do I have the right to choose my doctor?
 Yes. It is critical to pick a doctor you trust and has the background to help with your specific injuries. The goal is to get better as soon as possible, and having the right doctor is an important part of the healing process. It is also important to communicate clearly and fully with the nurses and doctor. Remember, we go to the doctor's office to get help with the things that aren't right.  Make sure you think carefully about how to help the nurses and doctors understand what is wrong. And don't distract them by starting off the appointment with throw-away words such as "I'm feeling a little better, but what hurts is…." You are there because of what hurts, so start with that information. You aren't at the doctor because you are feeling better. Remember, when you're in the provider's office, it's not the time to be brave. Be candid with your health care providers about all the problems and pain you feel.
Is it OK to change medical providers during my personal injury case?
 Yes. Changing medical providers is perfectly reasonable under certain circumstances. For example, you may start treating with your family doctor but then switch to an orthopedic surgeon or some other specialist for more specialized care. And, seeking a second opinion is never a bad idea so long as you are not experiencing an emergency situation.
Would changing a physician reflect poorly on my case?
Usually not. Most people understand why someone switches a doctor for legitimate reasons such as seeking a second opinion or seeking a different type of specialist for treatment options. The only way changing physicians can reflect poorly on your case is if you are bouncing from one doctor to another to another (sometimes referred to as "doctor shopping") for the purpose of trying to find a doctor who will say what you want that doctor to say. Doctor shopping is always a bad idea.
How do I know what my options are if I want to switch doctors?
The best way to discover your options is to talk to your primary care physician or family and friends who have suffered the same injuries as you. These people will have first-hand information about the doctors who are well-respected and have the knowledge to address your concerns. It is also wise to talk with your attorney about your concerns. While your attorney may not be able to provide specific recommendations, your attorney can help you think through what types of health care providers can provide the best care for your situation.
As always, consult with your personal injury attorney whenever you have any concerns or questions about your claim. There are many factors that can impact your personal injury claim; you will want to have someone on your side who navigates them with ease.
We have a team of professional and dedicated personal injury lawyers who will be there to provide the counsel, strategy and representation needed for your case.
If you have questions about changing your medical provider or would like to learn more about KBG's services, contact our attorneys at KBG Injury Law. We'll help you get the Results You Deserve®.
Leave a Response