Q&A with Evan Kline: How is technology changing the future of law?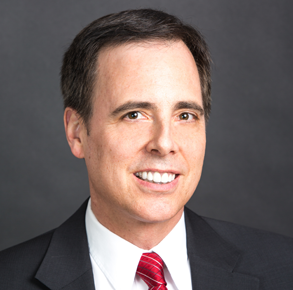 Rarely do you find a typewriter sitting on a lawyer's desk anymore today. Computers have changed the way we communicate, research and even present, and eliminated stacks of paperwork sitting around the office.
Yet this evolving technology comes with its own set of challenges. How do you retain client privacy and promise cybersecurity when you involve the World Wide Web?
Personal injury and wrongful death attorney Evan Kline, who has spoken at numerous technology conferences in the past few years, shares his thoughts on what to expect in the future of law.
First, let's talk a little bit about you and how you've come to know so much about technology and the future of law.
Technology is just something that has always been an interest of mine. I have long believed that technology can be used to better communicate and persuade, and I use it, when appropriate, to get the best results for my legal clients.
This month, I am speaking at the Legal X Conference in Park City, Utah, which is to be held Sept. 14-15. My topic is "Set Your Practice on Auto-Pilot."
I will also be presenting in October at the Mactrack Legal conference (formerly MILOfest) at Disney's Yacht & Beach Club in Orlando, Florida. I started speaking there in 2015 and have done so every year since.
Earlier this year in March, I led two sessions at the American Bar Association's TECHSHOW in Chicago.
Additionally, I have been featured in Central Penn Business Journal for my use of technology in the courtroom and using an Apple Watch to improve workflow efficiency. Earlier this year, I was spotlighted as a Featured Pro by LIT SOFTWARE.
So technology is definitely something I'm passionate about, constantly researching it and testing new methods for use in the courtroom and in the office.
What have been some of the biggest changes to case work and preparing for a trial in the past few years, thanks to technology?
I think we view research and preparation so differently today than in years past. In the past, most law firms had extensive law libraries filled with books that lawyers and paralegals used for research. Those days are gone. Now everyone uses online tools for research and investigation.
We still scout locations for photos and details where an injury or death occurred, but often we can find just as much information about the details of a location or accident through online tools. Our processes could range from something as simple as getting familiar with a site through satellite images or Google Street View, to getting critical information from online databases and government repositories.
So in general I see lawyers, paralegals and other staff spending more time in the office with the ability to do more from their computers or other devices. When you look at the bottom line, that creates more efficiencies because there is less time involved in travel.
Additionally, it's so much faster to communicate today. We can text or email a client or another lawyer, or communicate through a secure channel, instead of sending a letter in the mail that could take days to receive and then days to hear back.
Trials in the courtroom are much more efficient and visual than in years past. Instead of lugging bankers boxes full of files and documents into the courtroom, an entire case can fit on a laptop or iPad. Instead of carrying several poster boards into the courtroom, and hoping our jurors can see them, we can present compelling visual evidence digitally, on a large screen.
With the use of technology, we've created faster, more streamlined processes across the board, from the moment we first talk with you to the moment your case is settled or taken to trial.
What are some challenges moving forward with technology?
Generally, there are always concerns about cybersecurity, and rightly so. At KBG, we use programs that are equipped to maintain confidentiality. I shudder when I hear of other firms sending confidential client documents via email, which by its nature is not secure – once you hit "Send," your email is crossing several third-party servers to reach its destination.
At KBG, we have the ability to send documents securely through our document management system, Netdocuments. We send recipients a link, and they can only access a document if we provide them with a password. Without the password, the document never leaves the server.
While we still use email and texting when appropriate for less sensitive communications, we have the ability to set up a secure communication channel with our clients via our case management system, Filevine. And if we do use texting, we can send and receive texts through Filevine rather than using our own mobile phones.
We also employ encryption and strong passwords on all our mobile devices, from phones, to iPads, to laptops. This encryption guarantees the data would be inaccessible even if the device fell into someone else's hands. As a failsafe, we have the ability to remotely wipe any mobile device.
The biggest challenge with technology moving forward is staying abreast of it. For example, the next great advance in legal technology may involve augmented reality. Imagine being able to present lifelike demonstrations to jurors, allowing them to feel as if they are at the scene of an accident. When and if that comes, I have no doubt that KBG will be ready for it.
While you should never use technology just for the sake of it, technology has been a part of KBG's success over the years. Technology allows us not only to be more efficient, but more effective. From having all our case details at our fingertips, to presenting our cases persuasively in the courtroom, KBG attorneys have an edge that most firms lack.
How does KBG use technology to its advantage when it takes on a case?
When we take on a case, for legal research, we use a variety of online tools, from CaseMaker for caselaw, to numerous online databases and government repositories for other types of information.
For case management, we use Filevine, which allows us to keep the details about each case and client at our fingertips. Filevine allows us to monitor tasks and deadlines, take notes, track the flow of cases, and plan strategies in cases. The end result is that we're on top of our cases, and get the best results for our clients.
Additionally, we use Netdocuments, and its industry-leading security, to manage documents. We are a paperless firm in the sense that all documents are scanned or otherwise digitized, making them searchable and easily accessible. This means we always have the documents or evidence we need, in the courtroom and elsewhere.
When we are giving presentations, whether in the courtroom or even at the office, we use TrialPad by LIT SOFTWARE. TrialPad is an excellent presentation and advocacy tool. It provides most of the features offered by the dinosaurs of the trial software industry, but with an ease of use that makes courtroom presentation much smoother. For the review of deposition transcripts, we use TranscriptPad, also by LIT SOFTWARE. TranscriptPad makes it very easy to review and organize deposition transcripts.
What makes the use of all of this software seamless is that, in addition to our desktop computers, each KBG attorney has a MacBook Pro and an iPad. Coupled with our case management and document management systems, this setup allows us to be just as effective outside the office as when we're sitting at our desks.
If you've been injured due to someone else's negligence, contact a KBG attorney to review your options. We're here to get you the Results You Deserve®.
Leave a Response