Q&A with Drew Gannon: The Opioid Crisis and the PA Workers' Compensation System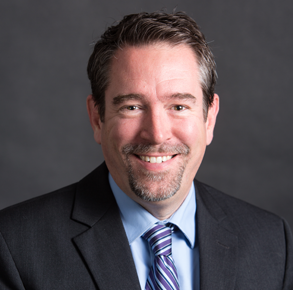 Pennsylvania is navigating one of the highest rates of opioid overdose deaths in the U.S. In 2016, Pennsylvania faced 4,642 overdose deaths. Roughly 85 percent of those deaths involved opioid use, ranking Pennsylvania the fourth-highest in the nation.
On January 10, 2018, Pennsylvania Gov. Tom Wolf declared a state of emergency, providing more flexibility and resources to the agencies, law enforcement and other groups of people working to reduce the brunt of the opioid crisis.
How does the opioid crisis impact the PA workers' compensation system?
Certified workers' compensation specialist Drew Gannon discusses the current crisis, the prescription drug monitoring that is currently enforced and what to expect in the future.
How is Pennsylvania confronting the opioid crisis?
There are three major steps being taken to address the crisis. First, greater effort is being made to treat addiction as a disease and provide treatment to those in need. Second, law enforcement continues to prevent access to heroin and fentanyl, and deter misuse of legal medication. The third step being taken is prevention, which includes education and awareness. Statistics show that many heroin users have at one point previously used narcotic pain medication. Limiting access to and abuse of narcotic medication is therefore a legitimate goal. The Prescription Drug Monitoring Program (PDMP)took effect in 2017. The program changes the process in which physicians monitor an individual's prescription drug history and usage. Physicians and pharmacists are now required to check the PDMP system to ensure that a patient is not receiving additional narcotic medications from another physician. This added protocol prevents drug abuse and protects the patient from any unknown or unanticipated side effects that could occur due to using multiple medications.
Can you talk a little bit on pain medication and the PA workers' compensation system?
It must be stressed that there is no evidence that the use or abuse of pain medication is greater amongst workers' compensation patients compared to the general population. Further, someone who has sustained a work injury is no more likely to develop an addiction to narcotics or to devolve into heroin addiction than anyone else being treated for an injury. Pain medication continues to play an important role in reducing symptoms and permitting individuals to regain function and get back to work. Obviously, medical providers are constantly considering how they can treat patients with less pain medication. Alternatives such as: physical therapy, exercise, massage and chiropractic care, acupuncture, injections and even over-the-counter drugs with acetaminophen, such as Tylenol or NSAIDs (nonsteroidal anti-inflammatory drugs) are commonly used.
Given the greater focus on the risks of pain medications, the number of prescriptions of narcotics in Pennsylvania for work injuries has actually been declining over the past few years, although not as fast as some other states. The insurance industry has seized on Pennsylvania's slower decline in narcotic prescriptions and is attempting to use this as an opportunity to drastically reshape the entire process by which all medications (the vast majority of which are not narcotics) are handled in the workers' compensation system.
How is the insurance industry proposing a change to the workers' compensation system?
The workers' compensation insurance industry is sponsoring legislation (referred to as SB 936) that would impose a "formulary" for prescriptions of all medications, including narcotics. This formulary is essentially a list that would identify specific drugs that have been "approved" by workers' compensation insurance companies. The formulary limits the prescriptions, dosages and time frames that the medical provider is able to prescribe any medication. This formulary singles out individuals who have sustained work injuries and would only benefit workers' compensation insurance carriers.
In my opinion, this is thinly veiled cost-saving legislation. While the premise is to reduce opioid abuse, there is no evidence, as stated earlier, that an opioid problem even exists in the workers' compensation system, nor is there any evidence that injured workers are any more likely to develop a subsequent addiction to an illicit substance such as heroin. Perhaps the greatest evidence of the true motivation behind the proposed legislation is the fact that it is not limited to narcotic medication, but rather would create a formulary for all medications and all injuries. The insurance industry is attempting to take control of treatment out of the hands of doctors who see the patient on a regular basis and have a better understanding of what the patient needs. In order to ensure the best medical care, we must avoid a situation where the insurance company is dictating treatment instead of the treating doctor who has the patient's best interests at heart.
I think that medical providers should have the freedom to prescribe the medication they believe will be most effective for each individual's needs. The workers' compensation system has an existing "check and balance" process in place (Utilization Review) wherein the carrier can have any doctor's treatment undergo a review by a neutral doctor to make sure the treatment is reasonable and necessary. Ultimately, it's the medical provider who is the one in tune with his or her patients' needs, not the insurance company.
The first vote on SB 936 resulted in a tie — 98-98; the bill is scheduled for a re-vote on or about March 12, 2018. While I have no financial interest in the pharmaceutical industry, I do have a vested interest in seeing that my clients retain access to the best healthcare available. If you oppose this legislation you are strongly encouraged to contact your local legislator to voice your opposition.
If you have been injured while on the job or know someone who has, please contact us for a free consultation. We'll help you get the Results You Deserve®.
Leave a Response