Moving toward driverless cars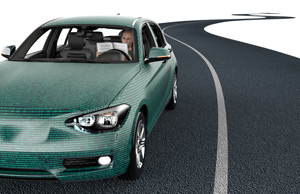 What happens when every driver becomes just a passenger in a moving vehicle?
In the past few years, rumblings have surfaced that auto makers are moving toward driverless cars.
While driverless cars will decrease the opportunities for accidents and even workers' compensation claims by taking risk factors such as driver error and response time out of the equation, there is still room for concern.
New risks, such as cybersecurity issues and technological failures, have surfaced.
In 2012, the National Highway Traffic Safety Administration established a new division, Electronic Systems Safety Research, that conducts research on the "safety, security, and reliability of complex, interconnected, electronic vehicle systems." The research program's three main areas are: electronics reliability, automotive cybersecurity, and automated vehicles.
This type of safety research being conducted by both governmental agencies and private manufacturers cannot come soon enough.
Just last month, a person at the wheel of a self-driving Tesla died after the car failed to apply brakes before hitting a tractor-trailer. The tractor-trailer was driving perpendicular to the car, according to Tesla, when "neither the Autopilot nor the driver noticed the white side of the tractor-trailer against a brightly lit sky." The Autopilot feature, which enables self-driving capability, has been available in Tesla electric cars since October.
While the federal government continues to work toward legislation, some states have enacted their own regulations.
Currently, six states – Nevada, California, Florida, Michigan, North Dakota and Tennessee – and Washington, D.C., have passed autonomous vehicle legislation. Sixteen states introduced legislation related to autonomous vehicles in 2015.
Pennsylvania state lawmakers are sponsoring legislation that would:
Provide for controlled automated vehicle testing, not operation;
Allow flexibility to adapt to changing technology;
Require companies interested in testing to submit an application and provide proof of $5 million in general liability insurance; and
Allow support for in-vehicle and remote-operator testing, considered the "Full Self-Driving Automation" level, the fourth and highest level of automation as defined by the National Highway Traffic Safety Administration.
Pennsylvania also established an Autonomous Vehicles Testing Policy Task Force in June of this year. The task force is working to develop guidelines for PennDOT; PennDOT will then draft an autonomous vehicle policy. The task force is a collaboration of state, federal and private-industry officials, including: PennDOT, Federal Highway Administration, AAA, Carnegie Mellon University and Uber Technologies.
Of course, the hope in driverless cars is that they will be able to maintain more consistent speeds, communicate with infrastructure or other vehicles and even allow state highway officials to invest less in "engineering solutions related to human behavior," such as rumble strips and flashing red lights.
We hope (and believe) that this technology will lead the way for fewer accidents with less human error; however, we also know accidents will continue to occur as long as there are technological failures and cybersecurity concerns.
If you or someone you know has been injured due to someone else's negligence, contact KBG to discuss your possible options, and get the Results You Deserve®.
Leave a Response