Most Common Mistakes of Those Injured at Work: Q&A with Attorney Dean Dominick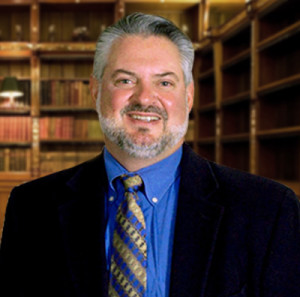 Injured at work? Listening to your employers' recommendations on what to do next might be most beneficial for them, but not always for you. Your health should always come first. We talked with workers' compensation attorney Dean Dominick on the most common mistakes of people hurt on the job.
In your experience, what's the No. 1 mistake of people injured at work?
The most common mistake I see is employees allowing their employers to force them to see one specific medical provider, usually a physician's assistant at an occupational medical center (such as Concentra, WorkNet, Work First, Industrial Resource Center, or Hanover Works), for treatment.
Although your employer does have the ability to limit which medical providers you may see for a work injury, they do not have the right to direct you to a specific medical provider – that right belongs to the employee.
If your employer has a valid panel physicians list and has properly notified you of your obligation to treat with a medical provider on that list, you must treat with the providers on that list for the first 90 days of treatment in order for the workers' compensation insurance carrier to pay the bills. However, it is your right to choose which provider on the list you want to see for treatment. You may also choose a medical provider not on the list with the understanding that the workers' compensation insurance carrier may not pay the bills.
What is a valid panel physicians list and what must an employer do to properly notify the employee of his obligation to treat with a medical provider on that list?
The list must contain at least six different medical providers, with their names, addresses, telephone numbers and specialties. At least three of the providers must be physicians. In addition, the providers must be geographically accessible. Your employer must provide a clearly written notice which must be signed by you at the time of hire, whenever changes are made to the list and at the time of injury.
How do you find out if your employer has a panel physicians list?
The list must be posted in prominent and readily accessible places in the workplace, such as employee informational bulletin boards or places used for treatment/first aid.
What if your employer only provides you one physician's name for treatment?
That is against Pennsylvania law. Your employer may direct you to the panel physicians list but must allow you to choose your medical provider from that list. Also, as an employee, you have the right to switch from one designated provider to another during those first 90 days and still be covered by the workers' compensation insurance carrier. Bottom line: Your health is most important. If you think a physician is not providing the proper treatment, seek one who will. During the first 90 days, if you want bills covered by the workers' compensation insurance carrier, you will have to look for a physician on your employer's list. However, your employer must provide at least six names (not just one), and after 90 days, go to a physician you trust. Do not feel obligated to stay at the employer-recommended provider or physician.
Are there any other mistakes you see made by employees injured at work?
All injuries should be reported at the time they occur, no matter how insignificant they might appear to be.
Often a workers' compensation insurance carrier will deny a claim because the injury was not reported until the next work day, especially if the injury happens on a Friday but wasn't reported until Monday.
Many times employees won't report an injury because they want to be a team player or think it's minor and that they will feel better the next day. However, their symptoms then worsen overnight and, when they report the injury when they report to work on their next scheduled day, questions immediately arise regarding whether the employee did something after work to injure themselves and are now reporting a false claim.
So the best course of action is to report the injury when it happens and advise your employer that it is not significant enough to require treatment at this time, but you just want to have the injury noted in case it worsens.
Employees should scrutinize all paperwork sent to them by the workers' compensation insurance carrier for errors.
Even when forms do not require your signature, they can have significant legal implications.
For example, the workers' compensation insurance carrier is only responsible to pay wage loss and medical treatment for the injury as it is described on the documents that they themselves issue, so be sure the description is accurate and complete.
Another example would be a form indicating your wage loss benefits are being suspended because you have returned to work at pre-injury wages. In reality, you might be back to work at your regular hourly rate, but with fewer hours, less overtime or on a different shift without differential. So even though you're back to work, you may still be eligible for a partial workers' compensation benefit.
If you or someone you know has questions regarding workers' compensation benefits, call the KBG team. We're here 24/7 to get the Results You Deserve®.
Leave a Response