Should I File for Social Security Disability Benefits?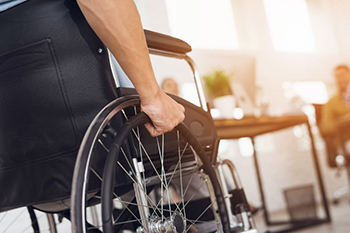 If you have been injured, you might be wondering if you are eligible for Social Security disability benefits.
In 2017, more than 2.1 million people applied for Social Security disability benefits, yet only about 35 percent of those who applied actually received compensation.
In order to apply for Social Security disability benefits, you must be able to prove that you cannot work because of a medical condition that is either:
Expected to last at least one year, or
Expected to result in death
If you fall into one of those categories and are a U.S. citizen age 18 or older, not currently receiving benefits on your Social Security record, you can then apply for benefits.
Applying for Social Security disability benefits
In order to apply, you must first gather the following information pertaining to:
Birth and citizenship
Marriage and divorce
Children
S. military service
Present and past employers or self-employment
Education and training
Medical condition(s)
Healthcare professionals, hospitals and clinics for treatment
Banking (for direct deposit)
A complete checklist may be found on Social Security Administration's website.
You may apply online, by calling the Social Security Administration office at 1-800-772-1213 from 7 a.m. to 7 p.m. Monday through Friday or by visiting your local Social Security office (but first you need to make an appointment).
What happens after I've applied?
The Social Security Administration will confirm it received your application and review it. If more information is needed, a representative will contact you. A representative may also contact you if he discovers other family members may be eligible to receive benefits on your record or that you may be eligible to receive benefits on another person's record, such as your spouse or a parent.
Unfortunately, there is no guarantee on how long it may take to reach a decision. Every person's case is different.
However, all decisions are mailed.
What happens if I've been denied?
If you've been denied Social Security disability benefits, you can file an appeal within 60 days of the date you receive the letter containing the Social Security Administration's decision. Generally, there are four levels of appeal:
Reconsideration
Hearing by an administrative law judge
Review by the Appeals Council; and
Federal Court review
If you think you've been wrongfully denied Social Security disability benefits, a Social Security lawyer will be able to help you build your case and determine next steps. At KBG, Nancy Mizerak represents disabled claimants in their appeals. Contact her to get the Results You DeserveÒ.
Leave a Response