Celebrate 100 Years of Workers' Compensation in Pennsylvania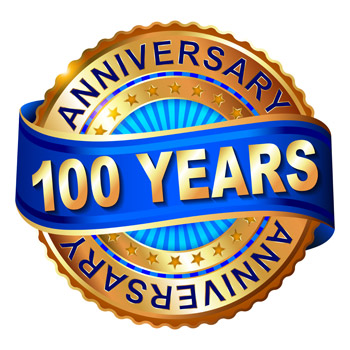 This year marks the 100th anniversary of workers' compensation in Pennsylvania. On June 2, 1915, the act was passed guaranteeing an injured employee the right to wage loss and medical benefits on a no-fault basis when he or she sustains an injury arising during the course of employment.
Through June, KBG Injury Law attorneys, in conjunction with the Pennsylvania Bar Association (PBA), will take a deeper look at the history and the future of workers' compensation.
According to the PBA, several factors influenced the Commonwealth's decision:
Societal pressure for legislation that would address the epidemic of uncompensated work injuries and deaths
The 1911 enactments of such laws in other states, including Massachusetts, New York and Wisconsin
The positive experience of similar programs in England and Germany
Employers' desire to be free of unpredictable tort liability in civil actions
Steps Leading to Workers' Compensation in Pennsylvania
The turn of the century brought the Industrial Revolution to the United States. While the economy soared, sweatshop factory workers faced despair, disability and sometimes death.
At that time, 12 percent of all U.S. workers would be killed or seriously injured on the job per year, according to the PBA. There was only a 1-in-5 chance the company would pay compensation to survivors' families.
The Progressive Era called for change. Upton Sinclair's book "The Jungle" and William Hard's article "Making Steel and Killing Men" spotlighted dangerous working conditions.
In 1908, President Theodore Roosevelt wrote to Congress:
"This is an outrage. It is a matter of humiliation to the nation that there should not be on our statute books provision to meet and partially to atone for cruel misfortune when it comes upon a man through no fault of his own … ."
That same year, the Federal Employers Liability Act was passed, protecting and compensating railroaders injured on the job.
The Pennsylvania law went into effect Jan. 1, 1916, and has been amended 10 times since.
By 1949, all states had legislated some form of workers' compensation. Workers' comp became the first widespread social insurance program in United States history.
President Richard Nixon solidified the importance of workplace safety by signing into law the Occupational Safety and Health Act of 1970.
Today's Workers' Compensation Benefits
In the 21st century, more than $40 billion is paid to families of injured workers each year. Often, this benefit comes at a cost of lower wages for employees overall. However, there are three general benefits to workers' compensation:
Employers get tort relief
Injured workers receive compensation, usually two-thirds of their salary for the period of disability, or in the form of a lump sum for any permanent / partial disability
Employers must pay for workers' medical and rehabilitation costs
Too often, workers do not receive the compensation they deserve when injured on the job. Our attorneys are skilled at taking on insurers and employers to guarantee workers receive coverage of medical costs and lost income. Contact our team at KBG Injury Law to learn more about how we can fight for you.
Leave a Response