5 Tips to File Taxes if Claiming Disability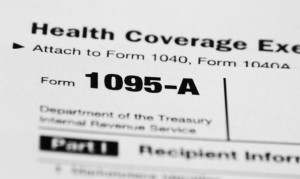 Feeling confused over navigating tax worksheets? If you're on disability, you may be eligible for additional tax credits. Here are a few tax filing tips:
1. Know which credits are available.
As someone who is disabled, you may qualify for tax deductions, income exclusions and/or credits, according to the IRS, particularly if:
You are an employee and have a physical or mental disability that functionally limits your employment
You are older than 65
You are younger than 65 but retired on permanent and total disability
You have medical expenses including the costs of: diagnosis, cure, mitigation, treatment or prevention of the disease that caused your disability, treatment of the disease's effect on any part or function of the body
You are a veteran
You attended a medical conference concerning a chronic illness
As a parent of a child with a disability, you may quality for tax exemptions, deductions and/or credits, according to the IRS, particularly if:
The child cannot engage in any substantial gainful activity because of a physical or mental condition
A doctor determines the condition has lasted or can be expected to last continuously for at least a year or can lead to death
The child works at a Sheltered Workshop
You adopted a child with special needs
You pay someone to come to your home and care for your child because the child is unable to care for himself / herself due to physical or mental challenges
You attended a medical conference concerning a chronic illness
VITA provides free assistance to persons with disabilities. To schedule an appointment in the York region, call 717-854-2244. To schedule an appointment in the Lancaster region, call 717-291-5462. VITA is offered at:
Lutheran Social Services, 907 Roosevelt Ave., York, PA 17404
United Way of York County, 800 E. King St., York, PA 17403
White Rose Credit Union: West York, 1529 Rodney Road, York, PA 17408; East York, 3498 Industrial Drive, York, PA 17402; Hanover, 1001 Carlisle St., Hanover, PA 17331
Dover Area High School, 46 W. Canal St., Dover, PA 17315
Grace Fellowship Church, 74 E. Forrest Ave., Shrewsbury, PA 17361
Columbia Community Life Network, 510 Walnut St., Columbia, PA 17512
Deaf and Hard of Hearing Services, 150 Farmington Lane, Lancaster, PA 17601
Franklin and Marshall College, 415 Harrisburg Ave., Steinman Center, Lancaster, PA 17603
Trinity Lutheran Church, 31 S. Duke St., Lancaster, PA 17602
Spanish American Civic Association, 102 Chester St., Lower Level Side Street Entrance, Lancaster, PA 17602
Community Action Program of Lancaster County, 601 S. Queen St., Lancaster, PA 17608
Hempfield United Methodist Church, 3050 Marietta Ave., Lancaster, PA 17601
Millersville University, 51 Lyte Road, Stayer Hall, Millersville, PA 17551
Ephrata Public Library, 550 S. Reading Road, Ephrata, PA 17522
Garden Spot Village, 433 S. Kinzer Ave., New Holland, PA 17557
Elizabethtown College, 1 Alpha Drive, Elizabethtown, PA 17022
3. Bring essential documents.
If using the VITA Program or heading to a tax preparer, bring with you:
All W-2 forms and 1099 forms
Information for other income
Information for all deductions/credits
A copy of last year's tax return
Proof of account for direct deposit of refund
For married filing jointly, both spouses must be present
Social Security cards or Individual Taxpayer Identification notices/cards for you, your spouse and dependents (if applicable)
Proof of identification for yourself and your spouse (if applicable)
Total paid to day care provider and their tax ID number
Birth dates for you, spouse and dependents (if applicable) on the return
Proof of foreign status if applying for Individual Taxpayer Identification Number
Forms 1095-A, B or C (Affordable Health Care Statements)
For prior year or returns, copies of income transcripts from IRS (and state, if applicable)
4. If filing veterans disability claims, bring with you the above documents and:
5. Use free filing software.
You can prepare taxes yourself for free using IRS filing software for income below $60,000.
If you are not currently on disability but think you are eligible, contact our personal injury attorneys at KBG Injury Law. We're working to get the Results You Deserve®.
Leave a Response