10 Most Dangerous Gifts of 2017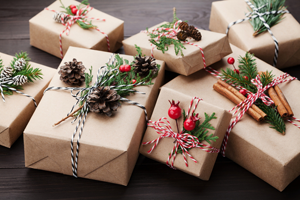 As you're shopping for children's toys this holiday season, you might want to avoid some of these 10 most dangerous gifts.
1. Hoverboards
It should come as no surprise that this item tops the list as one of the most dangerous gifts of 2017. Earlier this year, one Harrisburg fire, believed to have been started by a recharging hoverboard, tragically killed three — two girls ages 10 and 3, in addition to a firefighter on his way to the blaze who was killed in an auto collision.
Just a few months later, another recharging hoverboard was blamed in a fire that destroyed a Manchester townhome and caused more than $500,000 in damage. Thankfully, the family living at the home (six children and two adults) had evacuated when they noticed the hoverboard had started smoking.
In 2016, the U.S. Consumer Product Safety Commission recalled more than 500,000 hoverboards, noting the lithium-ion batteries can overheat and possibly catch fire and/or explode.
The lithium-ion batteries in hoverboards are more powerful than those found in laptops or smartphones and, when they were first introduced, were not adequately tracked for safety.
Some safety guidelines have since been introduced. In some instances, the hoverboards have been outright banned from college campuses and airlines, and from public spaces in the UK.
2. Heel Wheels
These wheels featuring "real sparking action" snap onto the bottom of shoes, so users may skate with sparks coming off their heels.
Consumer safety group World Against Toys Causing Harm (WATCH) placed the item on its top 10 list of "worst toys" for the burn risks associated with the sparking action.
3. Fidget Spinners
Also on WATCH's list this year were fidget spinners, which are "not intended to be used as a toy" yet are continually played with by children. Small parts on the spinners can present hazards such as choking.
Additional items on WATCH's list include:
4. Nerf Zombie Strike Deadbolt Crossbow
5. Brianna Babydoll (by Melissa & Doug)
6. Spider-Man Spider-Drone Official Movie Edition
7. Wonder Woman Battle-Action Sword
8. Pull Along Pony (by Tolo Toys Limited)
9. Itty Bittys baby plush stacking toy (by Hallmark)
10. Slackers Slackline Classic Kit (by Brand 44)
According to WATCH, there were more than 254,000 toy-related injuries in 2015, and shoppers should not be reassured by familiar brand names on packaging.
If you think a product may be liable for an injury or the death of a loved one, contact KBG for the help you need to get the Results You Deserve®.
Leave a Response